Biggest 'superfights' we could still see in 2020
The professional grappling landscape has developed in a number of new and exciting directions in recent years, with new promotions, novel rulesets, and ever-expanding pool of world-class blackbelt talent. As a number of countries are timidly moving towards something that resembles normality - and with several big grappling events expected in the coming weeks and months – The Grapple Club has profiled a selection of some of the most anticipated, compelling and fun grappling matchups that 2020 may still have to offer.

Gordon Ryan vs Kaynan Duarte (No-Gi, sub only)
A submission only 'superfight' between the self-proclaimed King, Gordon Ryan, and the Brazilian prodigy, Kaynan Duarte, would bring together two of the best young grapplers in the world right now for a second time. While neither man requires much introduction for fans of the sport, Ryan has been entirely dominant in No-Gi competition for a number of years, while Kaynan, at just 22-years of age, has competition experience far beyond his years and has already achieved ADCC gold, making him one of the brightest prospects in the sport.
While the clash is compelling from a competitive standpoint alone, the real added intrigue stems from a a heated personal feud between the two men, bringing a storyline to the match that is unrivaled in other Brazilian Jiu Jitsu competition.
The disagreement first emerged following the now-infamous Modolfo 'supercamp' in 2019 – described at the time as "one of the highest-level rooms ever put together" – which led to a dispute over filming rights between the two men. The row involved several participants, but principally concerned Duarte and Ryan, while the latter has maintained that Kaynan's actions have cost him "hundreds of thousands of dollars", and his outspoken animosity towards the Brazilian remains fierce to this day.
The grappling ace has a penchant for controversy, particularly while building narratives before competition. In this case, however, the sincerity of his dislike is palpable, making their inevitable future meeting arguably the most anticipated storyline in the grappling world.
Despite being a clear frontrunner for this list, the match is, unfortunately, unlikely to materialise in the near future. When asked by The Grapple Club, Gordon poured cold water on the possibility of a 'superfight'.
"I will never give him the opportunity to share the mat with me again unless it's in a bracket", he said in July 2020.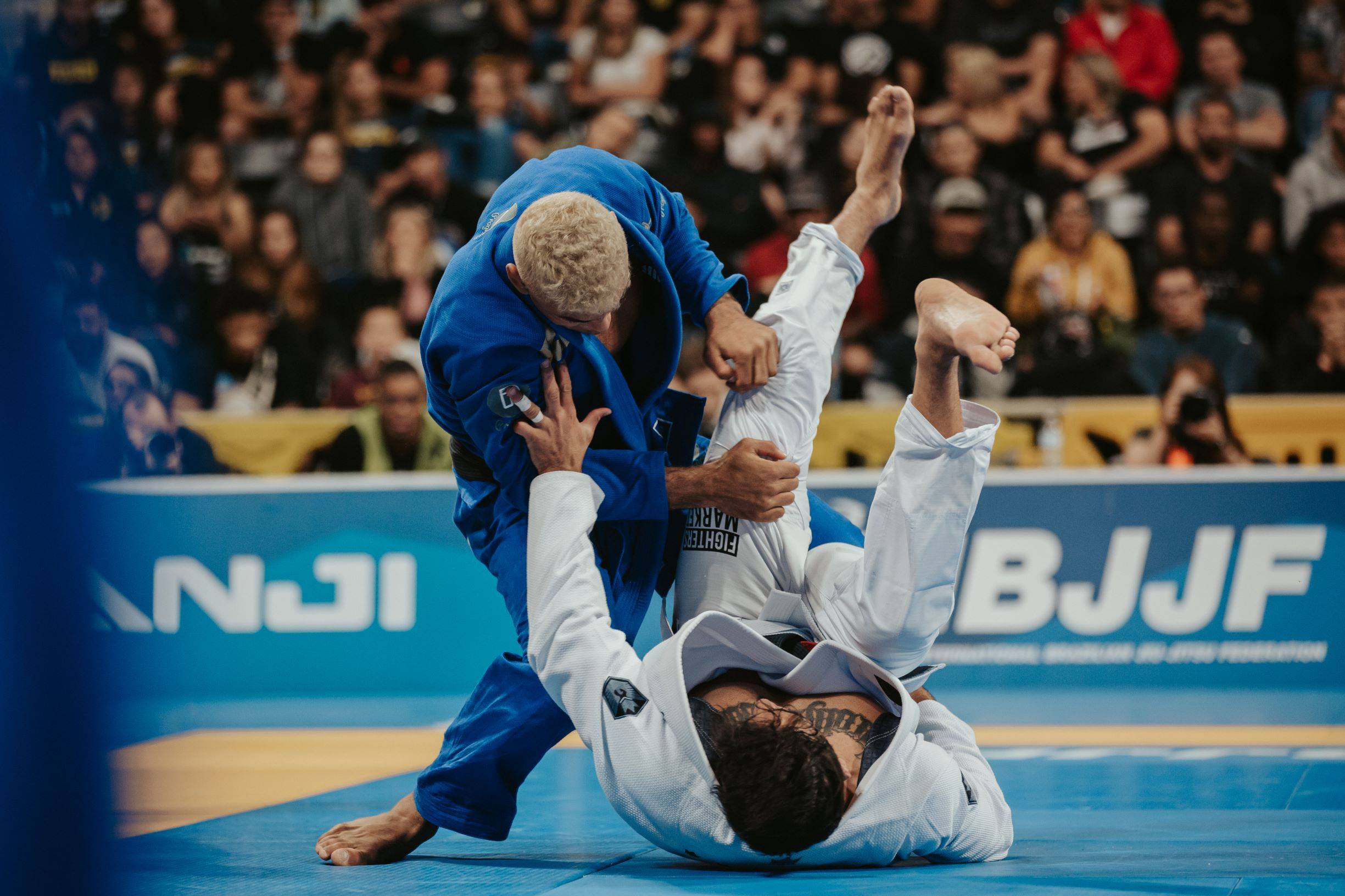 Davies vs Basilio (Gi or No-Gi)
A replay of the >60kg ADCC finals is an important contest in the division for obvious reasons and, having been previously booked in early 2020, could plausibly still materialise this year.
A representative of both Caio Almeida and Atos, Bianca Basilio has been a serious force in the weight class in for several years and is quickly staking a claim to one of the top grapplers of her generation. She has taken home ADCC gold and silver medals in the previous two iterations of the competition, respectively, and her victory over Ffion in their previous contest (the ADCC2019 final) via a devastating toe hold was just one highlight of a highly successful year in both Gi and No-Gi competition.
The credentials of the unassuming Welsh standout, Ffion Davies, are similarly impressive. Despite being slightly less experienced in blackbelt competition, Ffion went 1-1 with Bianca in Gi matches during 2019 and confirmed herself as the top grappling talent ever produced on British soil by securing the first nation's first ADCC medal in 2019. The surging Darragh O'Connail blackbelt hasn't looked back since, already putting together a string of impressive performances in 2020 capped by two gold medals at the European championships.
Looking forward, a fourth meeting between the two women is all but inevitable and was booked for April 2020 in Sao Paulo before the intervention of the global coronavirus pandemic. When asked by The Grapple Club about the prospect of facing Ffion yet again, Bianca was optimistic: "Ffion is a great fighter, it will be good to face her again", she said.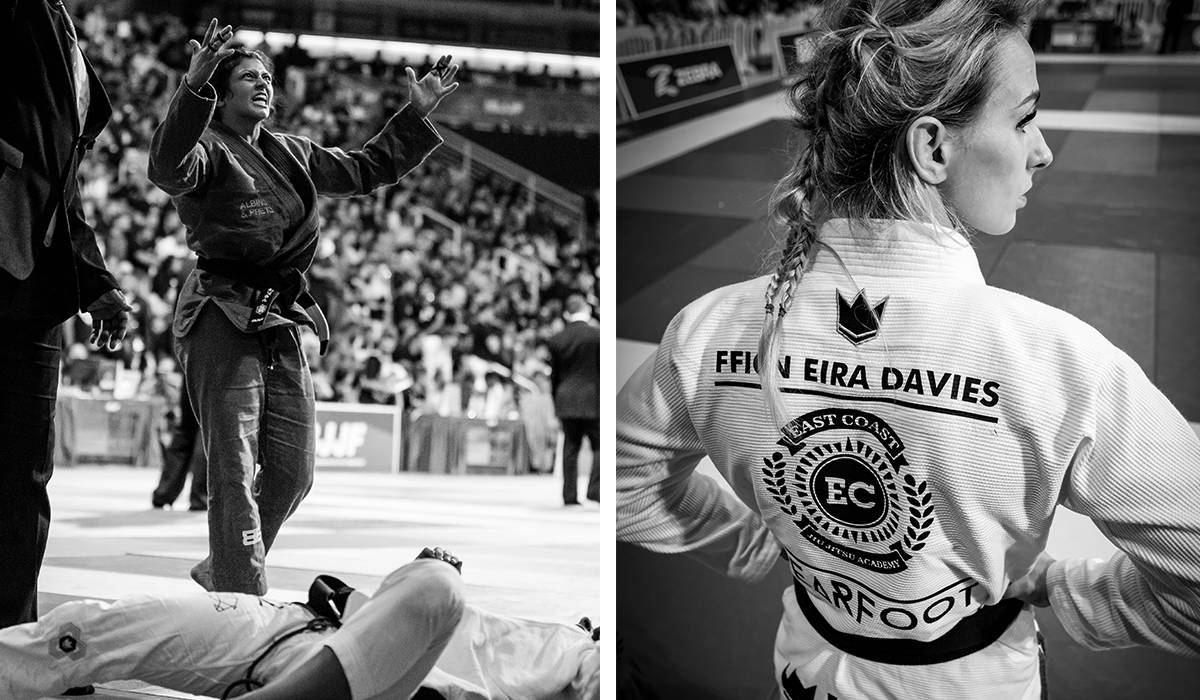 Photo of Ffion Davies - Bane Visnjic - @banejitsu


Keenan vs Meregali 2 (Gi)
A rematch that has been perennially put forward since the exciting and high-octane match at IBJJF World's in 2019, Keenan Cornelius vs Brazil's Nicholas Meregali is one of the most interesting rematches possible in Gi competition.
Despite their physical similarities, the Brazilian's onslaught of relentless passing and submission attacks contrast entirely with Keenan's slow build, systematic lapel guard approach. "Meragali can overwhelm people with a blitz pace", Keenan said in 2019 via The Matburn Podcast, which is precisely how the first match played out, which, despite amassing an incredible ten advantage points, saw Meregali lose by two points scored via a characteristic lapel guard sweep.
While the legacies of both competitors at the highest level have long been secured, they've also experienced disappointing recent losses, meaning the chance to bounce back with a significant win will surely be an attractive prospect.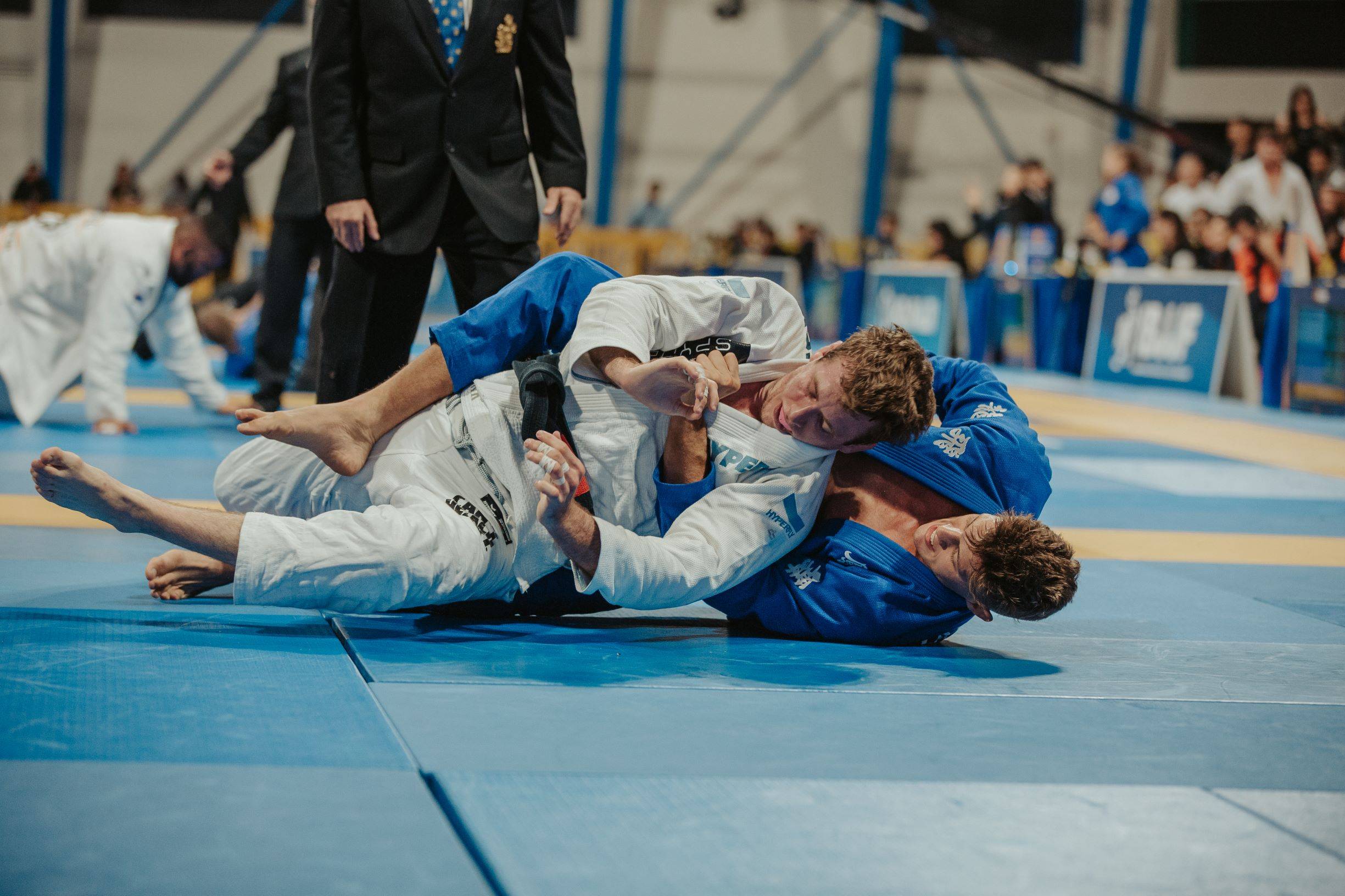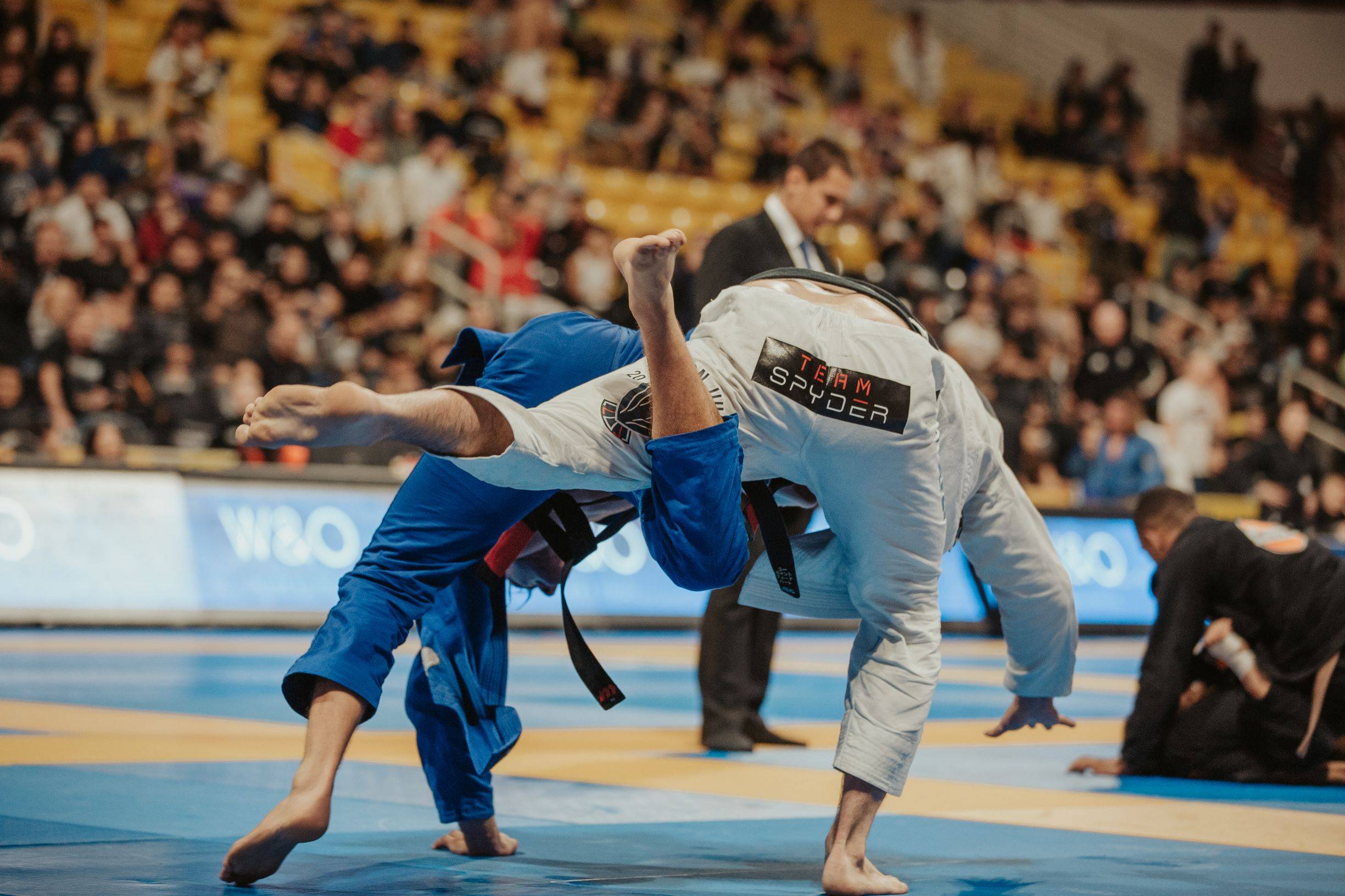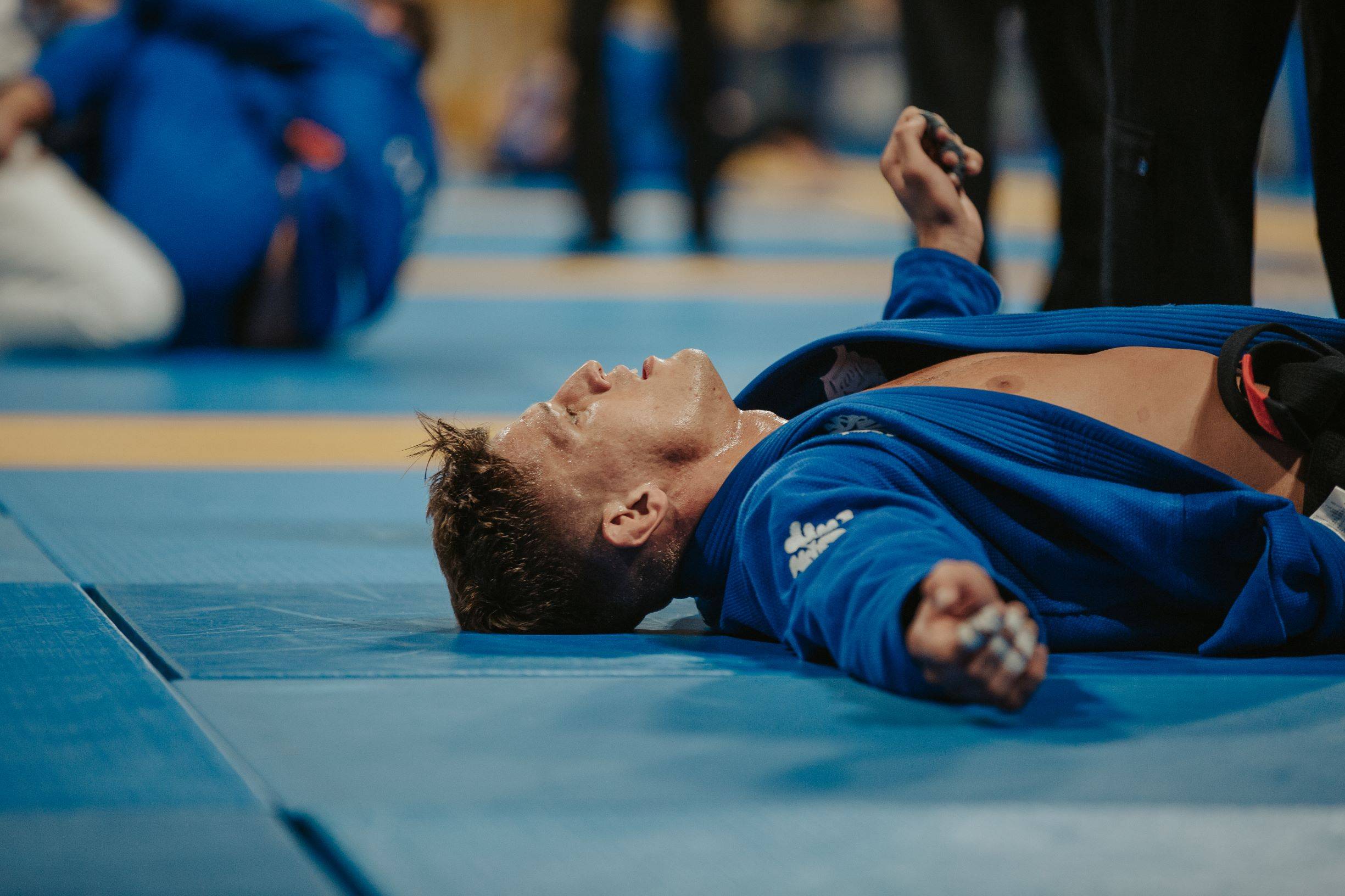 Lovato Jr. vs Jones (No-Gi sub only)
Since bursting onto the blackbelt scene with a famous upset victory over Leandro Lo in 2017, Australia's Craig Jones is well established as competitor at the highest level. Having more recently moved to train full time at the New York blue basement under the tutelage of John Danaher, he has showcased an ever-improving game with a number of dominant victories.
While Jones has made short work of high-profile MMA fighters on the Submission Underground promotion in the past, including Kevin Casey, Anthony 'Rumble' Johnson and Gilbert Burns, Lovato, who is best known as the undefeated lineal Bellator Middleweight champ, has achieved grappling credentials in both Gi and No-Gi competition which speak for themselves and holds legendary status amongst his peers as the second American national to win the World Jiu Jitsu Championship at black belt. The 4th degree blackbelt has career wins over big names on the highest-level professional circuit, such as Jackson Souza, Mahamed Aly and Josh Hinger, meaning the head of the Lovato Jiu Jitsu Association will bring legitimate, world-class Brazilian Jiu Jitsu pedigree to the contest. While Lovato would admittedly be an underdog against the leglock specialist, the match would certainly pique fan interest and likely be an enjoyable and entertaining contest.
A rematch of his controversial loss to Mason Fowler in July 2020 may be in Jones' immediate future, the affable Aussie has made gains in popularity in recent years by taking on noteworthy and recognisable names, with a cross-appeal that helps build submission grappling as a sport more broadly.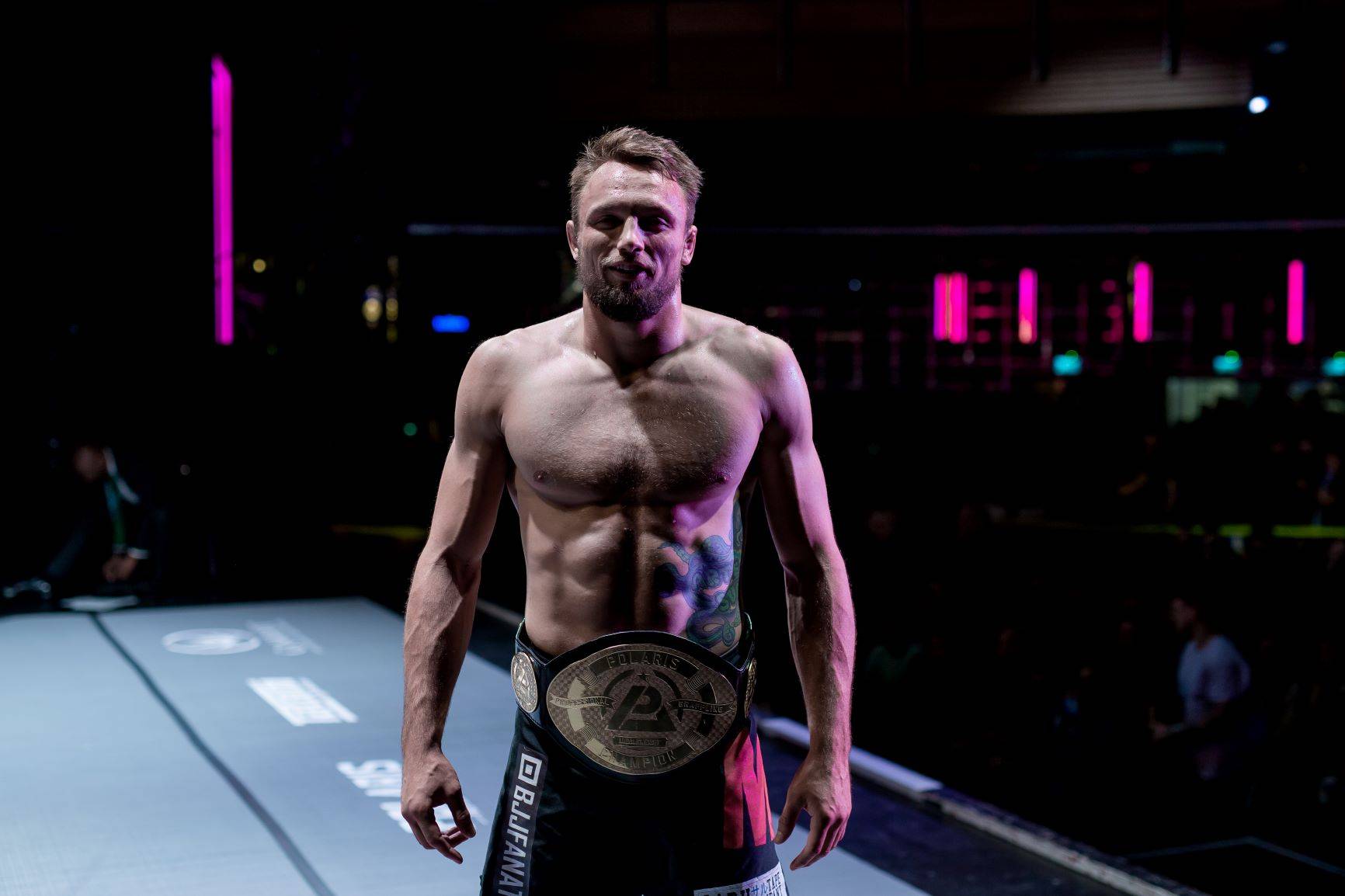 Roberto Jiminez vs Tommy Langaker is a thrilling potential matchup as it would be certain to deliver a level of high-paced, back-and-forth action seen rarely in Gi competition. Both competitors are on a rapid upward trajectory of success and have raised their profiles considerably in the last calendar year. An exciting match up would likely prove 'win-win-win' - by raising the profiles of both Roberto, Tommy, and whichever promotion had the foresight to bring them together.
Despite already being widely acknowledged as a future BJJ black belt contender due to this success at the coloured belts, Roberto Jimenez still caused waves in early 2020 with a huge upset win over Keenan Cornelius at the Who's #1 promotion – but quickly proved this was no accident by securing subsequent wins over Felipe Andrew, Nathan Orchard and Vagner Rocha. At just 20 years of age, Roberto's transition to a household name in the sport this year has been nothing short of meteoric, and there are countless enticing matchups for the Alliance wunderkind.
However, stylistically, Norway's Tommy Langaker is a tricky task for any competitor in the Gi: Langaker's style mixes constant movement with impressive leg dexterity to help deliver a constant sequence of submission attempts.
He has emerged as a top European talent since entering blackbelt competition in 2018, and his breakthrough performance in 2019 vs fellow Scandinavian Sebastian Brosche was widely regarded as one of the most exhilarating matches of the year. Following a strong, undefeated run in 2020, the 26-year old Wulfing House competitor is entering his competition prime and has his growing highlight reel is impressive enough to test himself against the world's best.